Ranking of Grocery Brands based on Popularity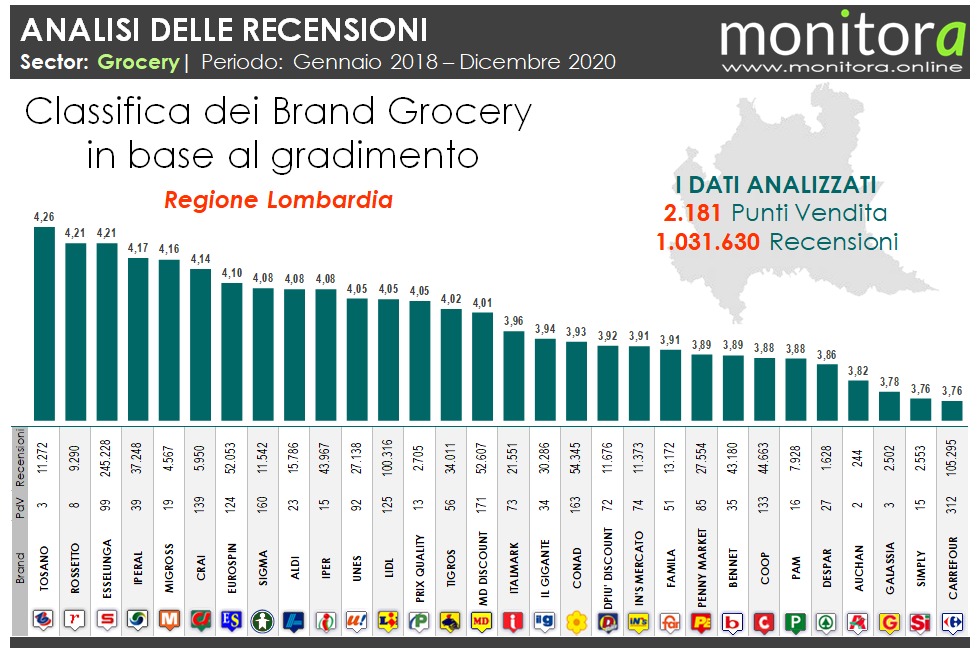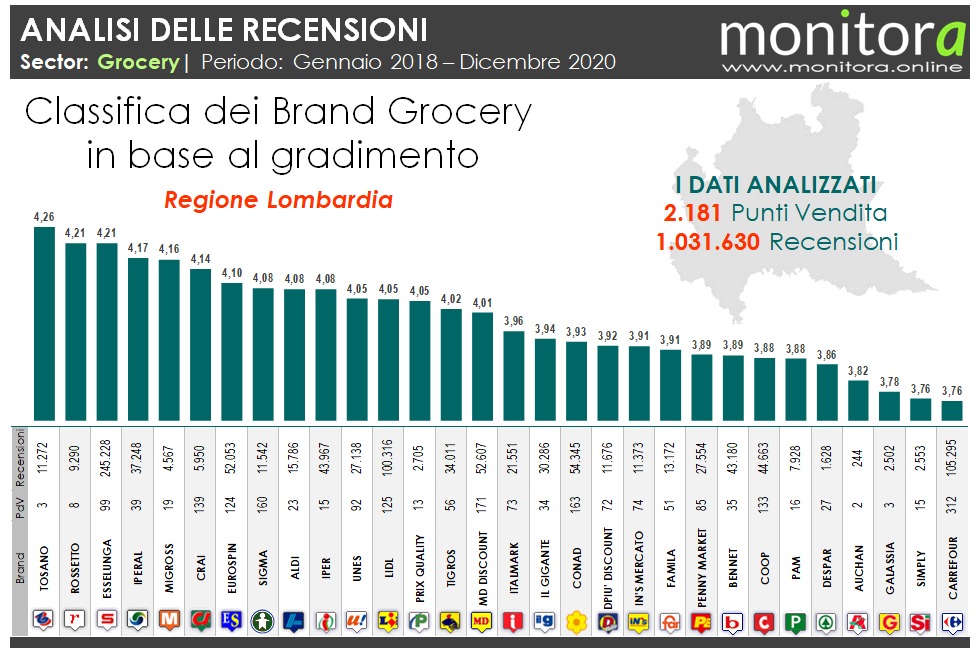 The ranking presents the results of the analysis conducted on 2,181 grocery stores in Lombardy (an Italian North Region) over the last 3 years (from January 2018 to December 2020).
Brand satisfaction was measured using the average rating (number of stars) assigned by users out of a total of 1,031,630 reviews processed using the Monitora software.
At the top of the ranking is Tosano, which despite its only 3 stores, collects 3,757 reviews per store (the highest figure recorded) and a rating of 4.26.
Followed, on a par, Rossetto and Esselunga with a vote of 4.21.
Among the discount stores, Eurospin stands out with an average of 420 reviews per store and a 4.10 rating.
At the bottom of the ranking we find Galassia (score 3.78) and the French chains: Auchan and Simply, which are progressively abandoning the national territory, and Carrefour, which ranks last with a score of 3.76, tied with Simply.
Analysis made by Monitora – the Software for Sentiment Analysis of online Reviews